Announcing Benjamin Moore's Color of the Year 2023
­
­
Let us take a moment to look back at years past colors with the below image. Our colors have moved from cool neutrals like Metropolitan and Black Pepper, to soft pastels with First Light and deeper, aquatic blues including Blue Danube, Buxton Blue and Aegean Teal.

We also see a move toward warmer sunbaked hues with Amazon Soil, Rosy Peach, and Wild Flower, in addition to balanced greens such as 2022's color, October Mist.
­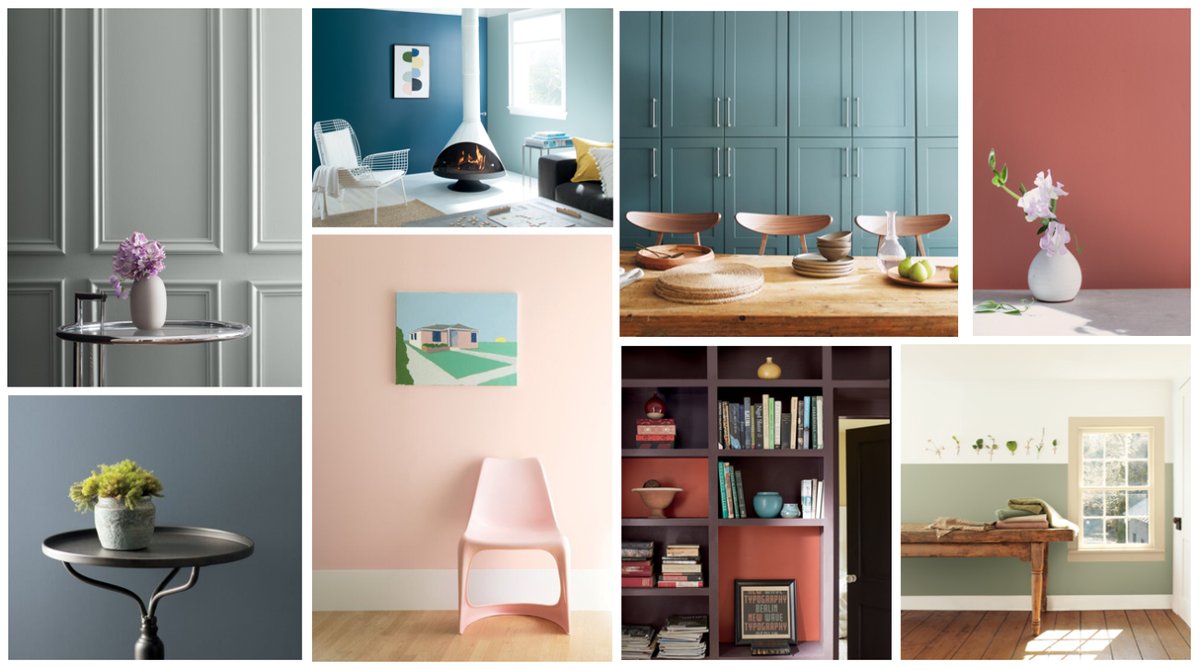 ­
Little by little, there is a progression towards warmer colors. This includes colors that fall to the cooler side of the color wheel that still have hints of warmth in their undertones that bring about a comforting or uplifting feel.

Paired with this, is a move toward more saturated color and the increasing need to complement the neutrals we love with moments of more expressive color.

For 2023, we, Benjamin Moore, feel ready to take the next step in color. We are finally ready to bravely dive into color.  We are taking inspiration from spaces drenched in color, pushing us beyond our comfort zones.

This inclination around warmer colors that we have observed over the past few years, plus a move toward color that is saturated and spirited, set our focus for 2023. We were drawn to colors such as coral, terracotta, reds and red-orange. These colors reoccurred in our collection of color influences collected over many months. Likewise, inky blues, intriguing teals, and citrusy greens captured our attention. To the upbeat energy and vivid quality of these clean, saturated hues through examples of these colors being used in very successful and inspiring ways.

The images shown below were collected through our travels and various points of inspiration that grabbed our attention as we researched color for 2023. As we put the pieces together, we found 2023 to be the right time to highlight bolder hues that communicate the joy and exuberance that color delivers.
­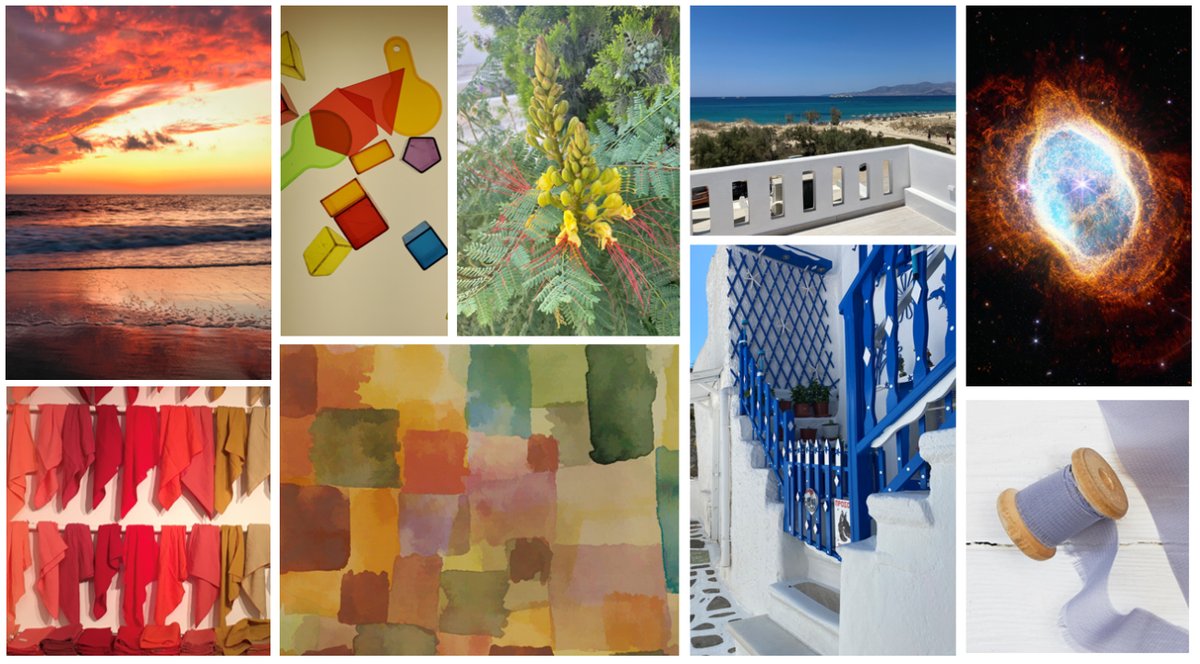 ­
We are excited to announce Raspberry Blush 2008-30 as our Color of the Year for 2023.
­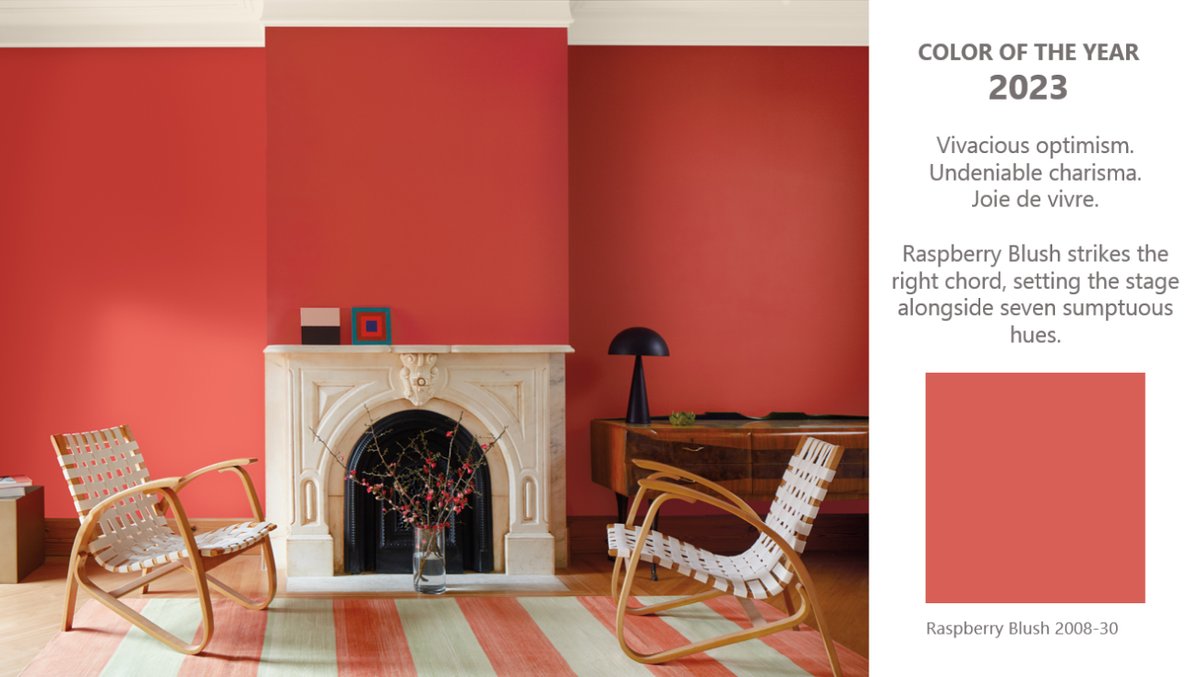 ­
We felt strongly about making a bold choice, one that aims to inspire others and move beyond the muted or neutral hues that we all love, to consider bringing a standout color into our spaces.  For 2023, it is all about charismatic, statement-making color with Raspberry Blush leading the way for the 2023 Color Trends palette.
­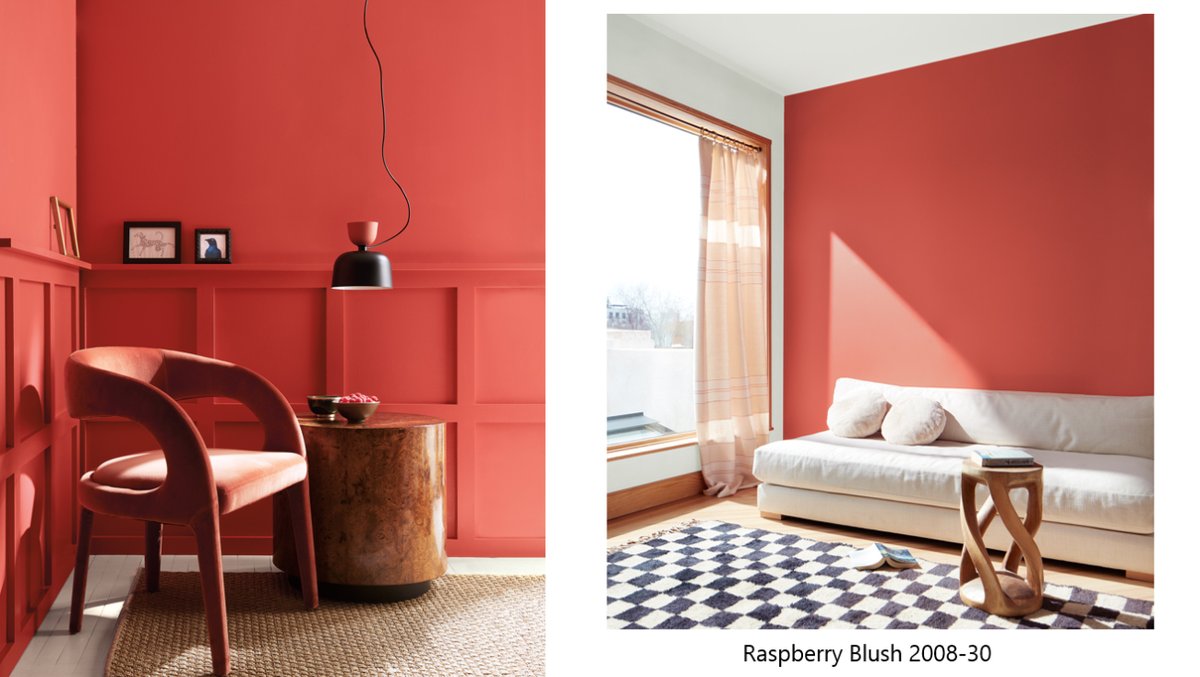 ­
Our Color of the Year for 2023 is the definition of charismatic color. A vivacious shade of coral tinged with pink, Raspberry Blush enlivens the senses with an eclectic optimism.

This unapologetic shade of red-orange had us thinking bold, bolder, boldest. This is a color that does not enter a room quietly or serve as a backdrop.

Raspberry Blush takes center stage and wants to be noticed. This is the kind of color that fills the room with exuberance and delight, but it also requires a willingness to go bold knowing that the results will be nothing short of dynamic.

When thinking about where this color would really shine, we love the idea of this color delivering an updated take on the red dining room of the past. This color takes a step away from traditional, giving an upbeat, modern twist that is sure to evoke lively gatherings.

Color Trends 2023
Using the vibrancy of Raspberry Blush as a guide, we curated a selection of seven additional colors to create the Color Trends 2023 palette.

The Color Trends 2023 palette has a distinct presence and personality, with stand-alone colors that each make a brave color statement that is sure to stand out.

Each of these confident hues offer inspiration and creativity, while encouraging a push beyond the traditional to experience truly exceptional color.

These sumptuous colors were inspired by the bold strokes of modern art, the myriad of bold colors in nature, and the desire to express ourselves through color.  We are looking ahead to bring vitality and individuality to your space while embracing the transformative power of paint.

­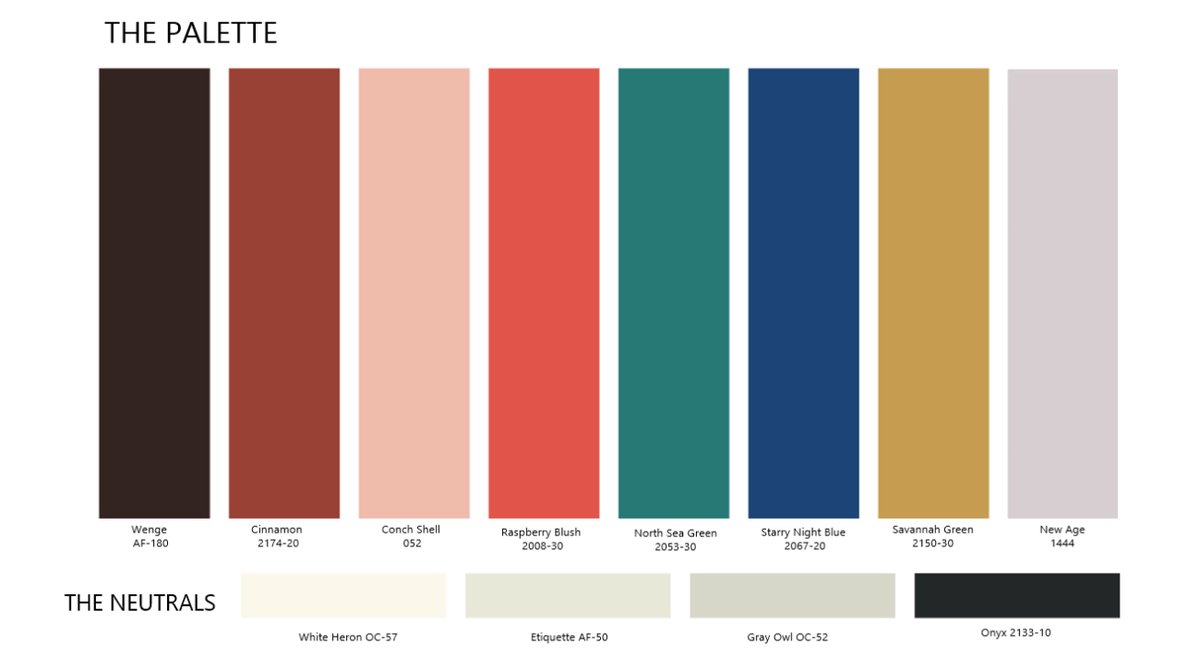 ­
To further guide our customers in taking the step to use bolder colors, we have included a selection of four neutrals as well, to provide guidance on how to pair these colors.  While the 8 colors of the Color Trends palette serve as the main event, our well-loved neutrals help to being these expressive colors to life.

Neutrals included in the palette: White Heron OC-57, Etiquette AF-50, Gray Owl OC-52, Onyx 2133-10
­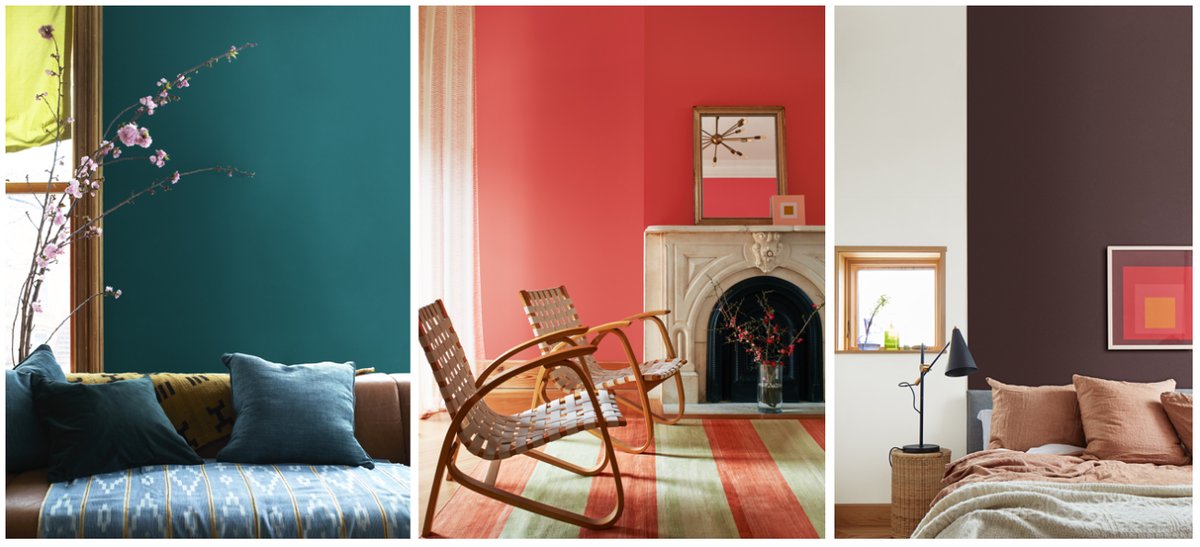 ­
For 2023, we extend an invitation to indulge in bold color with confidence.  Color serves as an ideal means to express a mood or statement, whether a color is used in a big or small way.  By creating an envelope of color, a room takes on an immediate mood and energy - and we encourage making this a personal statement that resonates with those who use the space.

In addition, bringing color to life with the right products is crucial. Color and product work in concert to create memorable and impactful rooms that truly sing.

The Color Trends 2023 palette pushes boundaries and brings new ideas to the forefront with charismatic color. The time has come for color to move into the spotlight, ready to take center stage.
What is the difference between the Benjamin Moore product types?
After working hard to choose the perfect colors for your home, the next step is to select the ideal type of paint for your project. Benjamin Moore offers a variety of products in a range of finishes that will complete the look, while delivering the color fidelity and durability expected from premium paints.
­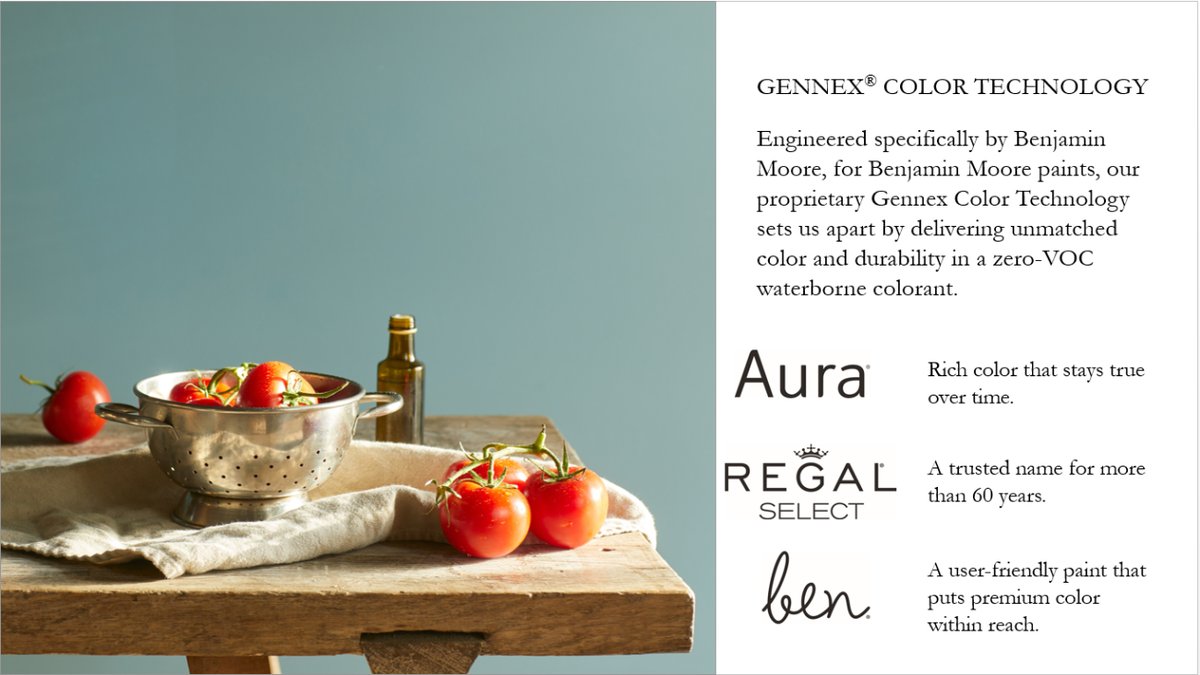 ­
The most exceptional of the Benjamin Moore paint products is:

Aura Interior
Aura is a highly durable product that delivers the ultimate performance for your home. With the exclusive ColorLock technology for brilliant, rich, everlasting color.

Aura Bath and Spa
Also an exceptional product, however it is designed specifically for those humid spaces (bathroom or kitchen) in a luxurious matte finish.

Regal Select
Next most premium to Aura, It has been a very well loved and trusted premium product for over 60 years that consistently delivers product performance in all 3,500+ colors. All while washable and available in a selection of five different sheens.

Ben
The perfect introduction to premium paints, with its easy application and touch up characteristics for flawless results.

Advance
An alternative to traditional alkyd paints, delivers a highly durable finish that is ideal for trim, woodwork, cabinetry and furniture.
For more information on our paint selections, or to speak to an expert